Home
Making America's Hitters Better
Learn. Compete. Share. Repeat.

Every hitter has a mental approach whether they know it or not. Specifically addressing "the hitters plan at the plate", even if you have the no brain, no headache, see it and hack approach… THAT is an approach. As hitters or coaches, the idea is to find out what works best for each individual although […]
About
Popular Videos
Featured Videos Series
Pro Scout John Kazanas Interview
Our Mission
Growing Participation and Individual Success of Youth Baseball & Softball through our Digital Platforms, Live Events, Hitting Education, Direction and Entertainment.
Search All Categories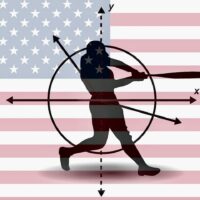 Subscribe to the
American Hitting Club
Join the American Hitting Club!
Receive the latest news, offers, content and more!
A Roundup of Hitting-Related News, Topics & Entertainment
COFFEE, METAL & WOOD
The American Hitting Association host several variations of events.
Contests & Prizes
AH Hat & Tee Shirt
Parents Q & A
Best Event in the Sport
Hitting Camp
Product Demos
Coaching Clinic
Home Run Derby
(Visited 4160 times, 1 visits today)